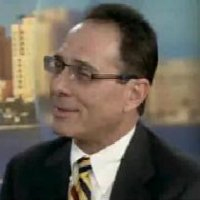 Bruce Silver is the founder and visionary of Employers Rx LLC., incorporated in March 2004. Bruce was the innovator behind Centralian Inc, a leading employee leasing and PEO consulting firm established in October 1998, in partnership with the respected Miami, FL accounting firm of Rachlin, Cohen, and Holtz.
Bruce has over 25 years of experience in the insurance and employee benefits industry. He was recruited by the Prudential Insurance Company in Brooklyn, N.Y. in 1983, before transferring
to Palm Beach, FL the same year. In 1988, he formed Silver Financial Network and quickly established a reputation for excellence, expertise and integrity among consultants and professionals serving the business community.
His accomplishments include serving as technical advisor for the Palm Beach County Community Health Purchasing Alliance (CHPA), formed by the State of Florida to provide affordable health insurance coverage for small business owners. Mr. Silver has served as an expert witness, providing testimony before the Palm Beach County Court, and has developed and taught continuing education courses for insurance agents and brokers at Palm Beach Regional College.
In September of 2006 the company launched it's first B-2-B website, PEO-quote.com. The site allows busy executives and business owners from across the country to easily obtain HR rates and find a PEO.
Employers Rx LLC entered into a strategic partnerhip in May 2010 with the Liazon Corporation. Bruce and his team will introduce the Liazon "Bright Choices" Insurance Exchange to HR outsourcing and professional employer organizations across the country. Liazon's "Bright Choices" offers ASO, HRO and PEO clients a comprehensive web-based employee "benefits store". Liazon combines their easy to use portal with a funding strategy that returns control over costs to employers, and transforms the way companies and their employees purchase insurance coverage. The launch is set for the annual NAPEO conference in San Antonio, TX., September 27th – 29th.
Meet our company's founder Bruce Silver in a short video where he explains the some of the areas where HR outsourcing can save you time, money and eliminates routine tasks.