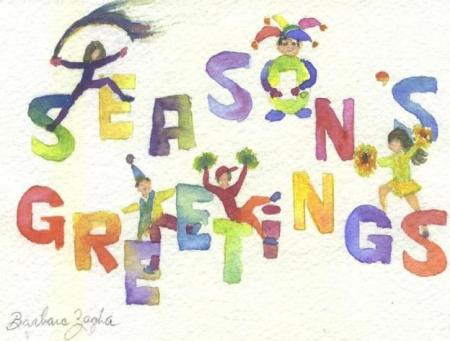 Credits: Prevent Child Abuse – New Jersey
For many of us, the holidays are a time to reflect. In business … and in life, it is a time for us to look back, as if in a rear view mirror, and see where we have been, and how far we have come. It is a time to take stock of where we are today, and chart a path for a brighter future.
2009 has been a very challenging year for many small and midsize business owners across the country. Employers Rx would like to take this time to welcome all of our new associates, clients, and the friends that we've made this year. We will always remember, and sorely miss the clients we've lost.
For one of those clients, 2009 could have been a very different year.
Reflections of the Past – A Client's Story
It was the first week in December 2002 when I received a phone call from an accountant. He wanted to know if I could help his client Bill Webster, who with his brother Bob, owned and operated a sucessful sporting goods distributor called Webster's Team Sports. Bill's workers compensation carrier had just notified him that because of a large claim, his coverage would not be renewed. His broker looked everywhere, but come January 1st, 2003, at 12:01am, Webster's Team Sports would no longe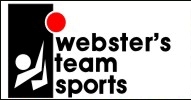 have coverage.
Webster's Team Sports opened it's doors in 1946, and had supported three generations of Websters. During that time, brothers Bill and Bob had built Webster's into a industry icon among little league, high school and college teams across South Florida. They contributed generously and widely to community events as their business and reputation continued to grow. The brothers had followed a family tradition for providing customers with quality equipment, exceptional value and personal service. Now, the Websters' were faced with few options. They could purchase coverage from Florida's JUA, (the state insurer of last resort), but, paying premiums 3 times higher than what they were currently spending could put them out of business. Without workers compensation coverage, they would have to stop operations. They had less than 4 weeks to make a decision. When, and how would they tell their loyal staff and employees?
Introducing Employers Rx
Following a brief conference call, I met Bill and his brother Bob at their offices the next day. I discussed with them how a professional employer organization could provide a possible solution to their problems. I explained how employee leasing companies and PEOs purchase workers compensation coverage with large deductibles, how they manage claims, and implement risk avoidance programs to minimize incidents in the future. We told them about our RFP process, outlining the payroll and WC data we required, and how qualified PEOs would compete for their business. After an hour, we left with everything we needed. A few days later, we were happy to report back to Bill and Bob that we had secured three bonafide offers from leading PEOs, and we could have them enrolled before the new year.
It had been more than six years since Webster's Team Sports decided to outsource their payroll, HR, and workers compensation resposibilities to Selective HR. In the beginning, Bill and Bob where impressed by the fact that Selective HR was owned by the Selective Insurance Company, an A+ rated insurer, who was providing their workers compensation coverage. As time went on, they realized the value of Selective HR's technology platform, human resource services and ongoing support. This is why I was surprised when I received a phone call from Selective HR informing me of the loss of one of my clients. It was Webster's Team Sports.
The Dream Lives On
After receiving the "bad news", I tried reaching the Websters. I wanted to tell Bill and Bob thanks, and let them know how much we appreciated their business for the past six years. Unfortunately, the phone number I had was disconnected, and a new number only allowed me to leave a message. I wanted to learn more about the fate of Webster's Team Sports. While searching the internet I came across this press release.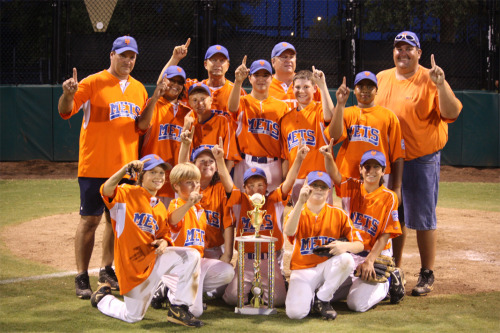 Sport Supply Group, Inc. (NASDAQ: RBI) today announced it has acquired substantially all of the assets of Webster's Team Sports (A.K.A. Webster's Sports Center) of Pompano Beach, Florida. Webster's, founded in 1946, is South Florida's leading team sports distributor to the school, college and youth league markets.
The announcement continued with a quote from Bob Webster of Webster's Team Sports. He said: "We are thrilled to now be part of the Sport Supply Group family and excited to bring our customers the best in product, service and selection. This is the start of a wonderful new chapter in the long history of Webster's. We are committed to making it a win for our employees and the hundreds of high schools, colleges and youth programs across south Florida."
This holiday season we lift our glasses to Bill and Bob Webster and the employees of Webster's Team Sports. We want to wish you a bright and prosperous 2010, and thank you … not only for your business, but for reminding us how important our mission is, and the impact we make in the lives of our clients. To you and all our friends and clients. Thank you.
Wishing you a happy and healthy 2010.
May you enjoy peace and prosperity through the year.